Not a lot of us have been concerned about our online privacy. After all, our virtual presence has nothing to do with our real lives, right? Wrong.
When technology quickly evolved right before our eyes, we see our social media presence become strongly integrated in our lives. This is especially true with our Facebook accounts.
From potential employers checking our walls, immediate family and close relatives judging our posts, and even random strangers seeing our tagged photos, our Facebook account has been a reflection of who we are to different people.
The bad news is, Facebook has made several changes to its privacy settings over the years, making it hard to track what information had you been sharing over time. But the good news is you could still amend those mistakes by tweaking up your Facebook account settings.
Check out these five simple ways to secure your Facebook account privacy:
1. Check out how your profile looks to other people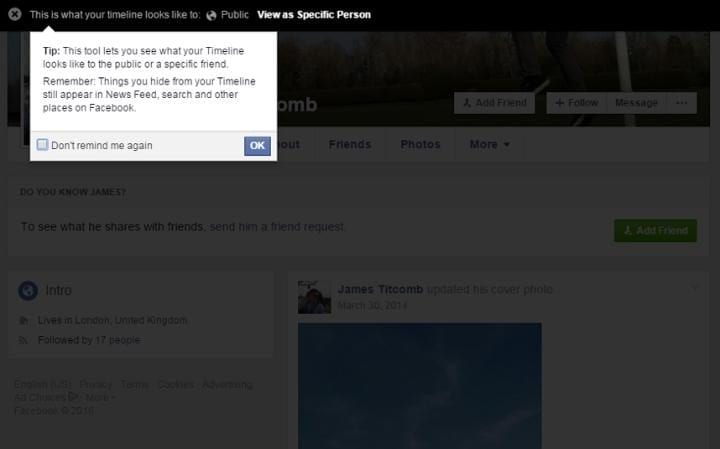 Go to your Facebook Profile page. On the far right corner, just beside the 'View Activity Log', you could see an option 'View As'. It would then show you how your profile look like to the public when your profile gets clicked by those not on your friend's list. You could also choose to 'View as Specific Person' to check what you had been sharing to your Facebook friends.
2. Make all your posts private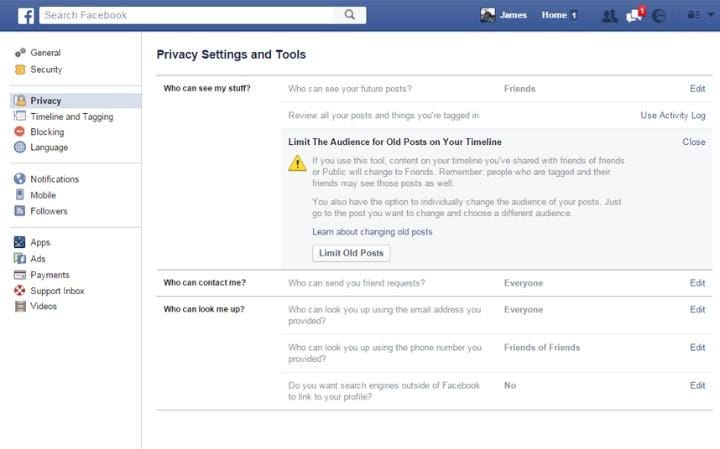 If you discovered in horror that your younger self had been sharing too much information in public, there is a quick remedy to it. On the right hand side of the blue bar, you could find the Setting, and then click 'Privacy'. Select 'Limit Past Post'. This would limit what your audience sees on your timeline and you would need to change each of your posts if you changed your mind.
READ: How to delete your Facebook account permanently.
3. Adjust how your Facebook profile can be searched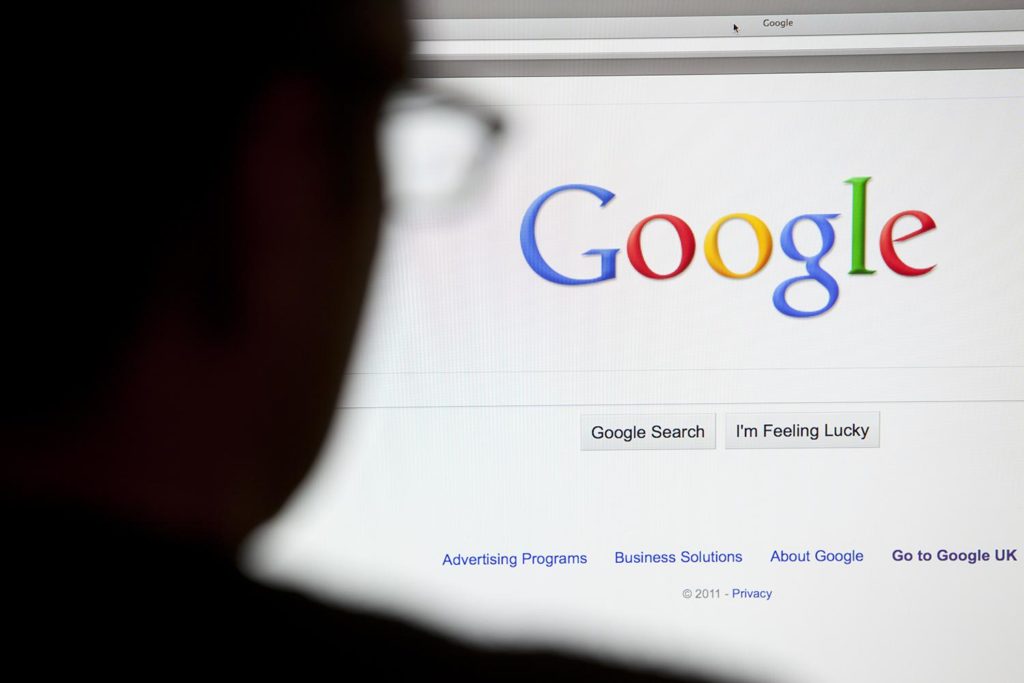 Sometimes, another person just needs to get hold of your phone number or email address to look for you on Facebook. This is not good news if that particular person is a hacker or a stalker who wants to find out more about you. On the 'Privacy Section', you can choose to be invisible to search engines like Google. You can also select if people can find you through your email or phone number or only through your friends or friends of friends.
4. Check what apps are posting on your wall (or what information they have collected)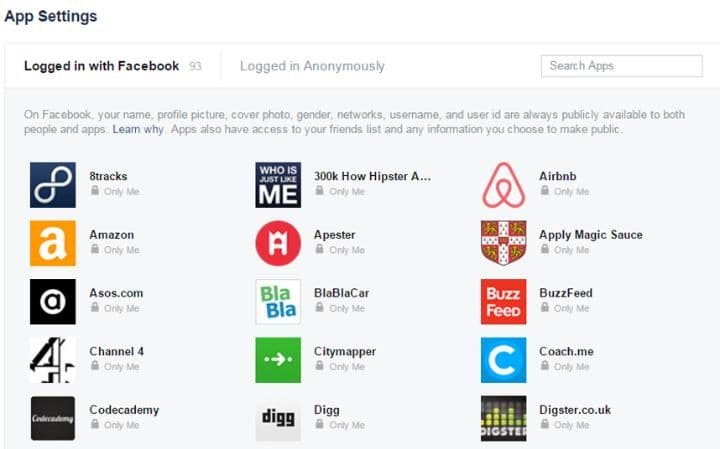 Many apps, quizzes, and even websites connect and sync to your Facebook profile. They can also post on your timeline or wall. Luckily, you could revoke permission any time. Simply go to Apps Section, and see what applications you have logged your Facebook account in. You can click the app individually to adjust privacy settings, check what information it has collected, or completely remove it.
5. Control what tags would appear on your Timeline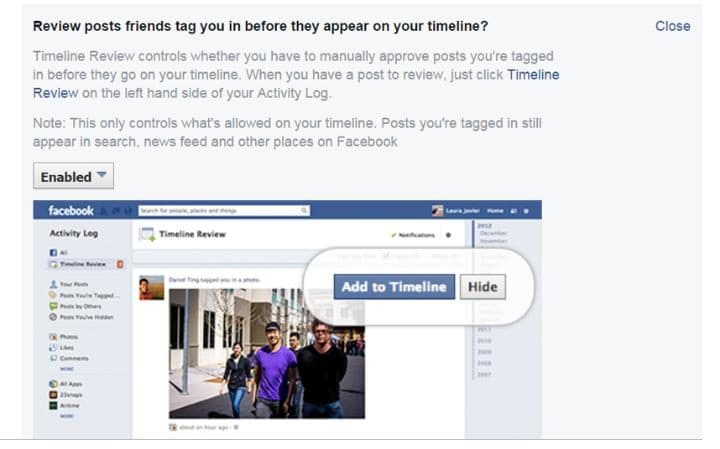 Do you have a friend who likes tagging you on your unflattering photos or those party photos you don't want your family or bosses to see? Timeline Review is for you. It allows you to check photo tags and any other post tags before they appear on your timeline. Just go to Timeline and Tagging in your setting and turn 'Review posts friends tag you in before they appear on your timeline' on.
Have you made these security checks yet? If you haven't, it is quite important that you take some time to check these settings. Better safe than sorry.
READ: How to see who unfollowed or blocked you on Facebook
Comments