Rachel Meghan Markle, is a retired actress who played small roles in several American television series. She portrayed the character of Rachel Zane on the legal drama series 'Suits for seven seasons. Remember Me and Horrible Bosses in 2017, etc.
She is set to wed one member of the British Royal Family, Prince Harry. In preparation for the upcoming union of the two, Meghan will undergo a major fashion transformation as she goes from fashionista who was seen wearing ripped jeans, hotpants and a plunging neckline to a traditionally accepted wardrobe that includes elegant dresses and turtle necks.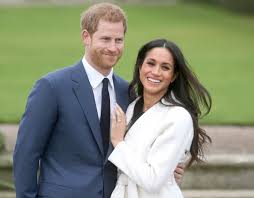 One of the consequences of marrying a real life prince is that marrying a prince means marrying the old-age traditions of the institution where all aspects of the royal's lives are strictly govern, including the clothes they wear.
However, the 36-year-old maiden and soon to be princess Meghan seems to gladly accept the new responsibilities as she closed her Instagram account where she posed wearing sexy disheveled clothing that shows her persona of being a TV actress but not actually befitting of a royal spouse.
Grant Harrold, a former butler in the House of Windsor quoted that Royal dress codes are very traditional, especially when the family member is carrying out royal duties. The former etiquette expert who worked for Prince Charles, heir to the throne and his sons Prince William and Prince Harry said that the former Kate Middleton, Prince William's wife is an exceptional model Markle could follow.
The etiquette expert also noted that hats are part of the royal dress code as we have seen with the Duchess of Cambridge.
Markle will also be required to wear neutral-colored tights, abandon any eccentric nail varnish and be wary of the hemlines.
"The outfits are more of a personal decision, but dresses should always be the correct length of on or below the knee, and never above," said Harrold
Meghan looks like she is adopting pretty well with these customs as she was seen standing at Harry's side in public events wearing elegant long dresses, turtlenecks, classic coats and unflashy colors and looking like the royalty she is set to be.
Comments