GOT7, a worldwide known K-Pop group have yet again proved that they are artistically talented beyond imagination as they made a new comeback track entitled "Look", a song written by Got7's leader JB.
GOT7 came back with a stunning album entitled Eyes On You, their very first this 2018. This amazing album featured "Look" as the front track, a dynamic dance track diffused with deep house and hip-hop elements. This is GOT7's second single of the year following last month's song "One and Only You" in collaboration with Hyolin.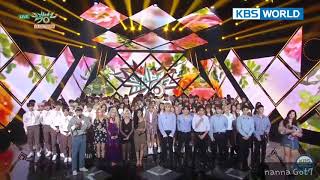 As usual, there is no surprise that GOT7 will produce a song wherein there's a sense of driving energy in the song as it fluctuate between groovy melodies and heavy bass beats, emphasizing the vocal crisp tones and deep dramatic raps from the members. The song, as written by GOT7's JB emits warm affection and deep love that conveys the member's wish to take a "Look" at them with your soft eyes and loving gaze. As a single, "Look" shows balance between K-Pop's most recent sounds composed of heavy beats and harmonic melodious tunes without sounding a lot like the style of "You Are" without removing dynamism that incorporates the harder hitting vibe of "Never Ever", released last year.
GOT7 took home the crown this week on the March 23 episode of KBS's "Music Bank" as they competed with MAMAMOO's "Staryy Night" for the first place making it their first win for "Look".
Check their performance below!
See more at: https://youtu.be/viGf_4vcuaY
Immensely popular among K-Pop fans around the globe, GOT7 is one of the top-charting Korean acts on the World albums chart, with four tracks getting the no.1 spot in various charts.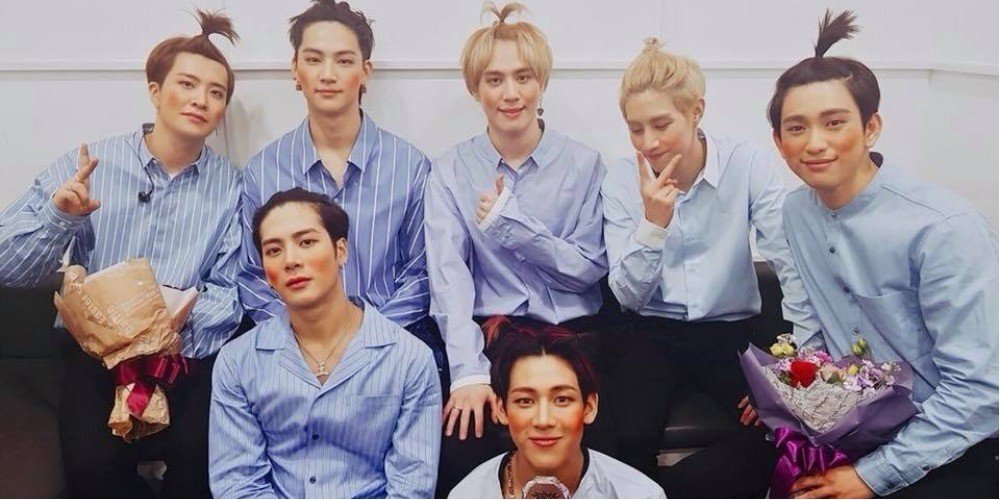 And look, they kept their promise to Ahgases upon receiving their first trophy this year. Aren't they the cutest? Be ready GOT7, we're definitely keeping all "Our Eyes On You"!
Comments