The long awaited vote recount for the Vice Presidency following the electoral protest filed by Senator Bongbong Marcos against Vice president Leni Robredo has finally officially started after being delayed three times now. Originally scheduled in February and was moved to March 19 and at last, the recount finally begun this Monday, April 2.
Senator Marcos filed the electoral protest on June 2016 accusing Vice President Robredo of cheating in the May 2016 elections. Marcos urged the Presidential Electoral Tribunal (PET) to declare him as the elected and rightful Vice President of the country and is actively making noise in many social media platforms asking for people's support in his claims while Robredo remained impassive about all these racket created by this protest.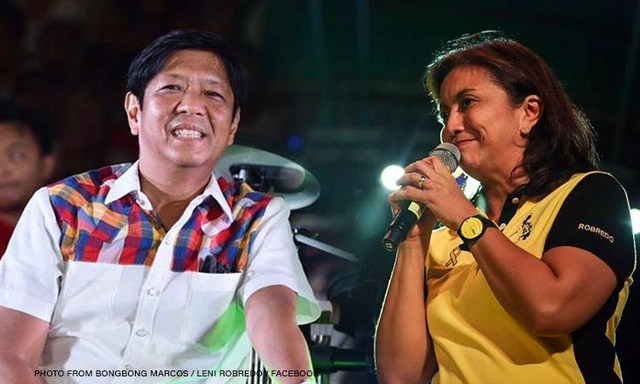 Vice President Robredo said she is pretty confident about the ballot recount despite a difficult opponent.
"The recount starts today. Yesterday was Easter, and the biggest lesson is, 'There is always hope in the midst of darkness. Sa dulo ng lahat, parating katotohanan ang mananaig. Wala tayong dapat ikatakot dahil katotohanan ang ating ipinaglalaban. This is the time of fear, pero manalig tayo" Robredo said, speaking at St. Scholastica's College in Manila earlier where she attend the Mass on Monday ahead of the ballot recount. (In the end, truth will always prevail. We should not fret for what we're fighting is the truth. This is the time of fear, but let's have faith.)
The Marcos camp are prepared for the recount and is very optimistic because they have waited for two years for this recount, said Marcos' legal counsel Vic Rodriguez.
The recount covers 5,418 precincts in three provinces such as, Camarines Sur, Iloilo, and Negros Oriental which were selected by Senator Marcos. According to a statement from Presidential Electoral Tribunal (PET) spokesperson Theodore Te, they noted the objective of the recount is to "ascertain the number of votes received by both parties in the May 9, 2016 national elections through a manual recount of the votes."
He also said that during the revision, the Head Revisor will segregate and examine the contents of each ballot box and on the basis thereof, determine the number of votes received by each party.
The recount will be held at a gymnasium located at the Supreme Court compound in Manila. As this is the first time the Presidential Electoral Tribunal (PET) will do a manual recount, the process is off-limits to the media. The poll recount will start today, Monday to Friday divided into two sessions. The morning session will be from 8:30 a.m. to 12 p.m. and the afternoon session will start from 1 p.m. to 4:30 p.m.
Comments