The life of people living with end-stage renal disease (ESRD) is really hard. To continue surviving, they need to either have kidney transplants or be hook up with a dialysis machine for the rest of their lives.
The best chance for an ESRD patient is to get a kidney transplant. However, the waiting list for kidney transplant continues to grow with potential-recipients needing to wait for five to ten years for a suitable organ.
Researcher at the University of California, San Francisco (UCSF) has developed the world's first implantable artificial kidney which can closely replicate the functions of real kidneys. The device is a combination of living kidney cells and specialized microchips that will be powered by the human heart to filter waste from the blood stream.
This potentially life-saving device is projected to be out of the market by 2020.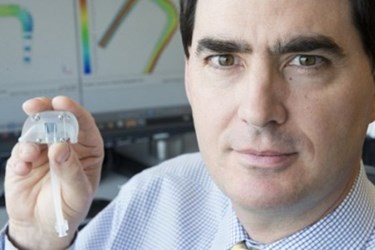 "The implantable bioartificial kidney is an alternative to dialysis and other externally wearable devices that would tether patients or limit their mobility," Shuvo Roy, a professor in the UCSF Department of Bioengineering and Therapeutic Sciences and co-inventor of the device, told Healthline.
The prototype is roughly the size of a coffee cup. It was described to have a "Santa Claus System," which means it can reliably distinguish between 'naughty' materials or waste chemicals and 'nice materials' or nutrients that the body should reabsorb.
William Fissel from Vanderbilt, one of the inventors of the device,said that the device is powered naturally with the patient's blood flow, and they are ensuring that blood can flow through the device without clotting or causing damage.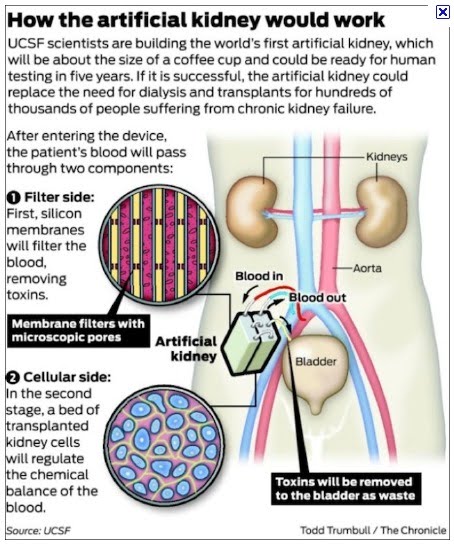 This year, the technology is prepping up to enter its first human clinical trials.
In November 2015, The Kidney Project received a $6 million funding from the National Biomedical Imaging and Bioengineering (NIBIB). They also reached out the National Institute of Health (NIH) and the FDA to bring the artificial kidney to clinic trials.
Comments