Contrary to what most people expect would happen between Philippine President Rodrigo Duterte and US President-elect Donald Trump; the former seemed to tone down its quarrel with the US by congratulating the latter on his win.
President Duterte said in a statement before the Filipino community during his two-day official visit in Malaysia that he does not want to make an enemy out of the United States anymore.  He even congratulated President Trump and wished him a "long life." He even compared himself with the newly-elected leader, who both swear with just little reasons.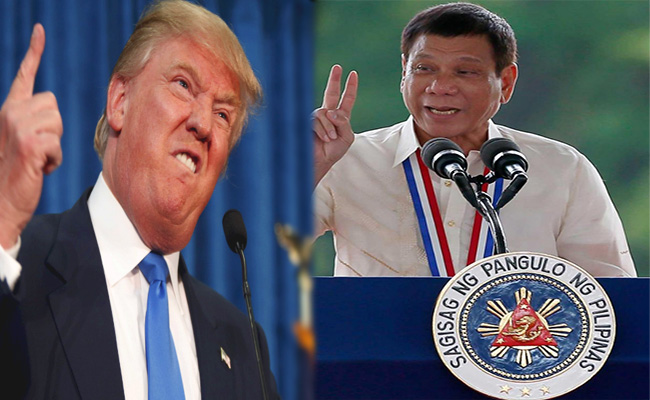 It can be recalled that President Duterte has been highly criticized over his tirades against the United States when former President Barack Obama expressed concerns over alleged extra-judicial killings. During his speech, Duterte also recounted the controversy around his quarrel with his country's long-time ally, the US. His advisors suggested that he stop swearing at US and its leaders, particularly Obama.
In a video by Times.com, President Duterte was shown as one of the first world leaders to extend his congratulations to the newly-elected President Trump. Trump has recently won the US elections beating his close rival Hillary Clinton.
Comments