Have you caught the "Dingalan Syndrome"? No, this is not a newly discovered disease, but rather a term for a condition in which a tourist gets mesmerized with the beauty of the province of Dingalan and come back over again.
The show 'Biyahe Ni Drew' featured the province in one of its episode to discover what the fascination was about.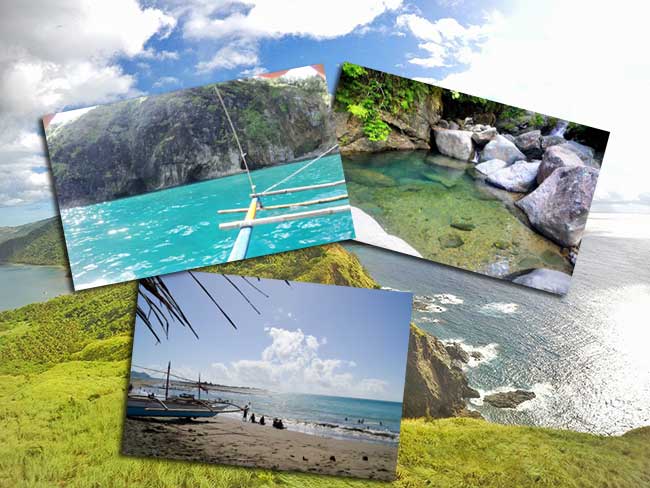 Dingalan, located in Aurora province in the central part of Luzon would take you 3 to 4 hours.
It is not much hassle for both commuters and non-commuters because of the accessibility of North Luzon Expressway.
If you want to take the public transportation, From Cubao bus terminal just look for a bus going to Cabanatuan(I prefer 5Star buses) via SCTEX for faster travel time and the fare is P185/person. It will take you to Cabanatuan Central Terminal where you can ride a van going to Dingalan town proper, for P100/person.
There are different activities that you can do when in Dingalan.
One is to plunge into the serene beach for free. They featured Matawe Beach, enclosed by mountains, and almost undiscovered by most tourists.
You could also explore the dark and mysterious Lamao Caves. They are one of the best attractions and a must-see when in Dingalan.
Lamao Caves Dingalan Aurora
You could also chill in Tanawan Falls. The surrounding is very peaceful and you could appreciate the serenity of nature.
Dingalan is also home to a variety of seafood that you could also catch yourself. But if you are too lazy to catch on your own, you could enjoy pigging out with the locals.
You can watch these videos for preview
Dingalan is dubbed as a "secret paradise" that is just waiting to captivate you.
Comments