After gaining ire and criticism all over the world, Trump's travel ban would escalate further as reports of additional countries to be included on the list surfaced. Furthermore, speculations have it that citizens from Southern Philippines would be the next to experience the travel restrictions.
According to Hammond Law Group, a 26-year old law firm in the United States, a draft of an Executive Order 'Enhancing Public Safety in the Interior of the United States' modification is currently being circulated for review.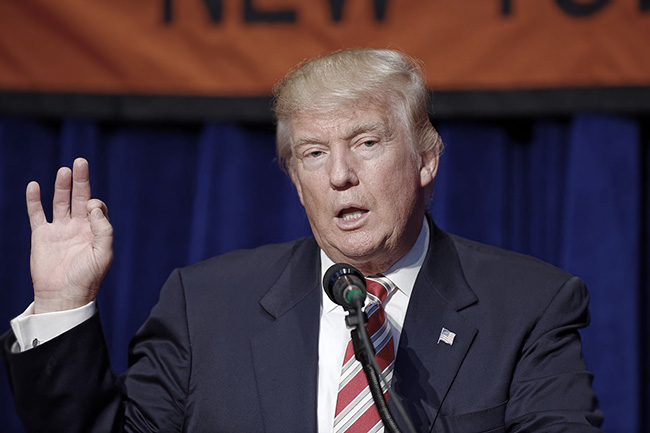 The law firm added that the travel ban modification would include Egypt, Lebanon, Afghanistan, Pakistan, Colombia, Venezuela, southern Philippines, trans-Sahara (Mali), and Sulu/Sulawesi Seas Littoral if approved and signed by Trump. They believe that the new Executive Order may be published within the next two weeks.
Hammond Law Group based in Cincinnati, Ohio, regularly issues immigration alerts on their website and on February 1, they cautioned their visitors that there were still no confirmation about the new Executive Order, but the reports that they received has come from a very credible source which is the American Immigration Lawyers Association (AILA).
However, AILA denied the said claim in a February 2 tweet.

The firm still strongly advised against traveling outside of the US to any of the mentioned countries. Furthermore, those who have secured their visas to the US coming from any of those countries should travel into the US as quickly as possible.
They added that the manner the first travel ban was implemented was abrupt and without notice, thus they have no choice but to give that advice.
It was not clear; however, how it would be implemented considering everyone in the Philippines holds just one passport.
US State Department acting spokesperson Mark Toner pointed out that Trump's original EO did not label the Philippines as a country of concern. However, during his campaign, he tagged the Philippines as 'terrorist nation' along with at least other eight countries. Source: Rappler
Comments