In his latest tirade against the Catholic Church, President Rodrigo Duterte calls it 'full of shit' and even accused the clergy for having many sins like corruption, womanizing and other excesses.
The President was delivering a speech in front of the families of the slain SAF-44 when he began to refer to the church leaders with expletives. He encouraged the audience to look up the book written by the late journalist Aries Rufo entitled "Altar of Secrets." In the said book, Rufo exposed the sins committed by the church officials. He even dared the public to get back to him after reading the book, and if he was telling lies or lambasted their religion, he would resign.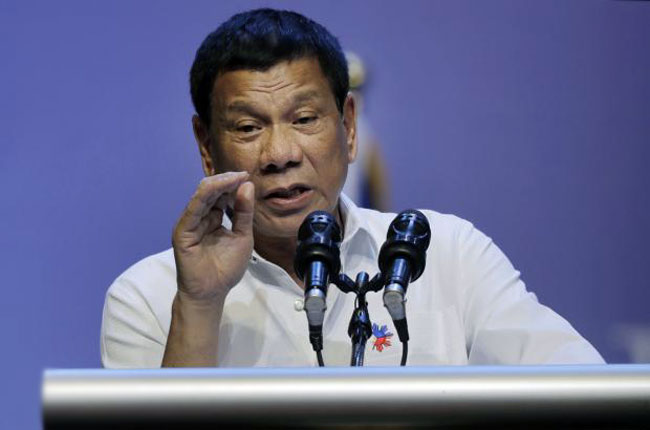 "I will make you a deal, basahin ninyo itong libronaito and if I feel lahat halos nakabasa na ninyo, then go back to me and tell me binastos ko ang relihiyon ko at nagsisinungaling ako and I will resign. I will resign," he said.
According to Duterte, he personally experienced an abuse from a priest while he was still a student of Ateneo de Davao University. He added that three of his Cabinet Secretaries were also molested.
He particularly pointed out Novaliches Bishop Emeritus TeodoroBacani, accusing the church official of having two wives just like him. However, he claimed that though they have that similarity, he was not corrupt like Bacani. He even accused the other bishops of asking for a Pajero during the time of President Gloria Macapagal Arroyo.
During Bacani's speech at the World Apostolic Congress on Mercy, he openly criticized Duterte for the rising death toll due to the government's campaign against drugs. Other church officials were also very vocal in condemning the extrajudicial killings under Duterte's administration.
Comments