Italian viewers got more than the evening news unexpectedly as a TV anchor forgot she was behind a glass desk and the camera caught a sight of her underwear.
Costanza Calabrese, a gorgeous 37-year old TV presenter for an Italian News Program for the late night bulletin on TG5 appeared to be oblivious of the incident.
The camera started showing her reading the late night news with a close in on her face and shoulders. However, as the cameraman pans away, her legs were visible under the glass table. Unfortunately, her dress was skirted way too high, thus her underwear had been in full view of the televiewers.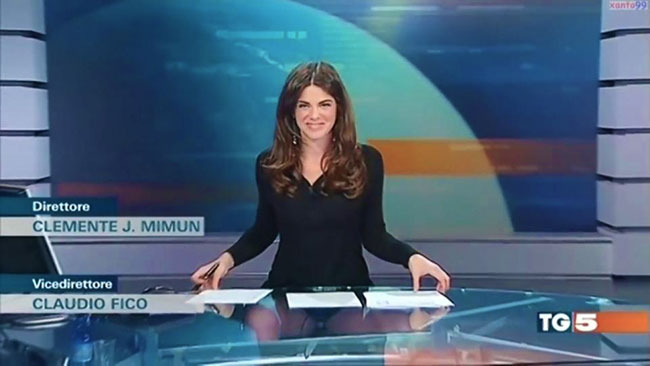 Calabrese remained oblivious of the incident and continued her routine. Some papers were on top of the transparent desk, but they were not enough to cover up the reporter's bottom half.
The next shot shows her side view where the dress appeared to have been pulled back down.
The clip of the wardrobe mishap was uploaded on YouTube where it had been viewed thousands of times already. Netizens showed sympathy to Constanza Calabrese while some were suspecting that the said incident was a ploy to up their ratings.
Similar intentional
wardrobe malfunction
had been used worldwide to draw attention from TV viewers and netizens.
Comments