After the Miss Universe competition, people have been clamoring to know more about the newly crowned queen, Iris Mittenaere. Aside from being only the second Miss Universe hailing from France, a new rumor circulating the internet has made some buzz.
Speculations are spreading that Miss Universe 2016 is openly gay. These speculations are based on pictures uploaded on her Instagram account and her rumored partner Camille Cerf.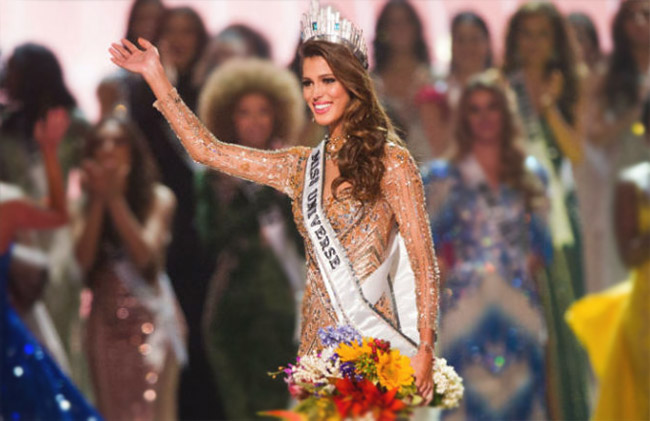 There is still no confirmation yet if the rumors are true, but if it is, it would make such a huge impact for the LGBT community having the first openly gay titleholder.
Camille Cerf is also from France and holds the title for Miss France 2015, which Mittenaere succeeded the year after. There were picture of Iris and Camille on both their Instagram account which showed sweetness that some people are taking as a romantic relationship.
It was also shared on Facebook with almost 17k shares.
However, during an
interview
in December 2015 after being
crowned Miss France, Iris revealed that she was dating a doctor named Matthieu Declercq
. The latter even told a French publication a year ago that he was not afraid not seeing much of his girlfriend because of the competition due to restrictions. He was very proud of her, though.
Last January 30, the 24-year old beauty from Nord-Pas de Calais region of France was hailed as Miss Universe 2016. She was born north of France in a town called Lille. For the last 5 years, she was pursuing her career in Dental Surgery.
Her hobbies include extreme sports, traveling and cooking new French dishes. She describes herself as fresh, funny, and caring.
Comments