Former Presidential Candidate Roy Señeres passed away this Monday morning, February 8 at the age of 68. According to the press statement his eldest son RJ Señeres, the cause of death was a heart failure at around 8:07 am. He said his Señeres' death surprised their family, but the important thing is that he is now pain-free and resting well.
Before his death, he was suffering from diabetes for a long time, and just last month, was confined at the hospital.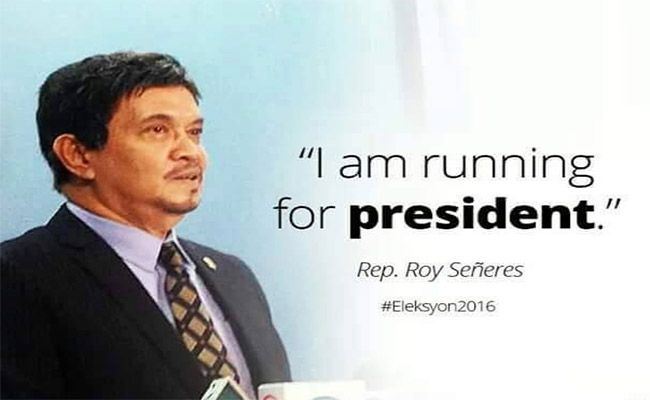 Roy Señeres was a former ambassador to the United Arab Emirates. He was also an OFW-party list representative. He files his certificate of candidacy for presidency last October 2015, but withdrew las Friday, February 5.
Condolences has poured in from various politicians and cabinet officials. According to the statement of Communications Secretary Herminio Coloma, Señeres stood up for the right of the laborers as president of National Labor Relations Commission. Department of Labor and Employment Secretary Rosalinda Baldoz stated that Señeres was a true public servant who cared for the welfare of countless Filipinos. Speaker Feliciano Belmonte Jr. also expressed his condolences and paid tribute to the latter.
Presidential candidates, Senator Grace Poe and Davao City Mayor Rodrigo Duterte also expressed their condolences to the late former ambassador.
Comments