YouTube has been undisputedly the largest video platform on the Internet. When it comes to entertaining videos, political propaganda, news, music etc., we only have this website on mind.
It has also been a source of entertainment for our young ones. Surprisingly, even toddlers as young as one year old watch YouTube videos. Of course, we make sure that they watch those cute nursery rhymes or even educational videos about colors and numbers.
However, hidden in the playlist of seemingly harmless kid-friendly videos are clips featuring children in disturbing and exploitative situations. This may include videos showing children in distressing situations, cartoons dubbed with expletives, and game videos with graphic contents.
Some of these videos feature popular characters, such as Peppa Pig, but with horrifying and distressing scenes.
Thankfully, YouTube has begun cracking down these kinds of videos after pressure from advertisers. Last September, a video producer complained to the company about the clips. An essay "There's Something Wrong on the Internet" also pointed out the problematic videos in YouTube.
According to YouTube, it had terminated more than 270 accounts and removed 150,000 videos from the platform. It also turned off comments on more than 625,000 videos targeted by child predators.
"Finally, we removed ads from nearly 2 million videos and over 50,000 channels masquerading as family-friendly content," YouTube said.
One of the most popular channels brought down by YouTube is ToyFreaks. With more than 8 million subscribers, the channel features a single dad and his two daughters. Some of their videos feature the children acting like babies, with allegations that their father exploited his daughters and profited from their suffering.
YouTube removed more than 50 user channels in the last week, including the wildly popular Toy Freaks YouTube channel featuring a single dad and his two daughters.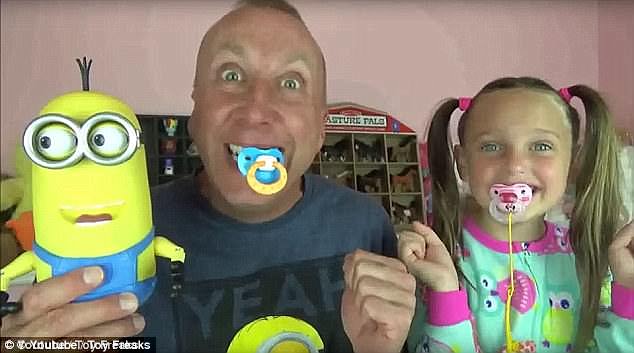 These content are easily accessed by children, and sadly they can easily be influenced by what they watch. One sure way to make sure your kids can be safe is to never leave them using the internet unsupervised.
Comments