How many hours do we usually have our phone in our hands? It's probably longer than we spend with our loved ones. We take it to work, at home, on our bed and sometimes, even in the bathroom.
So, it is not surprising how many information our smart phones have on us. It most likely knows us more than other people due to the amount of time we spend with it. However, a woman was horrified to discover how this seemingly harmless fact could lead into something really dangerous.
This woman under the Twitter name @afronomics shared a story about how she found someone's iPhone and her journey to find its owner which was unexpectedly short.
It all started when she found a lost iPhone in the bathroom which she tried to return to its owner.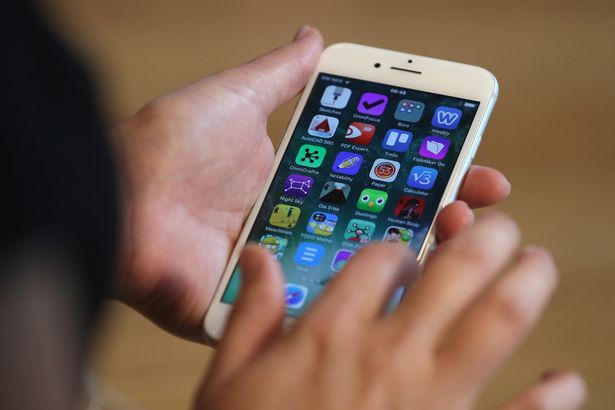 She began by using iPhone's famous feature 'Siri.' Siri is Apple's voice-controlled digital assistant. The woman asked the owner's name and her recent call list.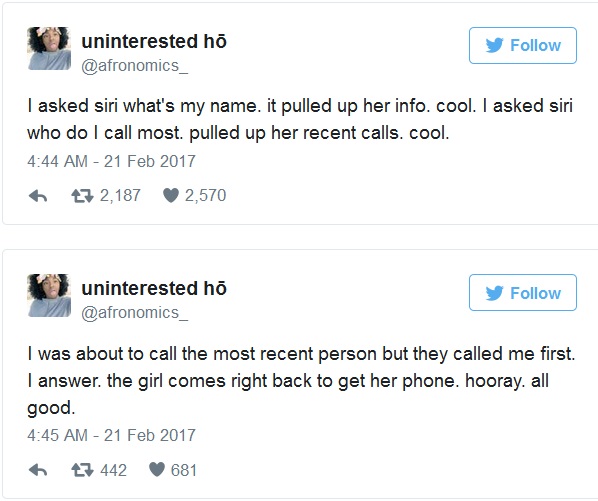 She was about to call the most recent person, but they already called her back first. The owner of the phone was about to come back to get it.
But the woman felt something weird which led her to investigate further.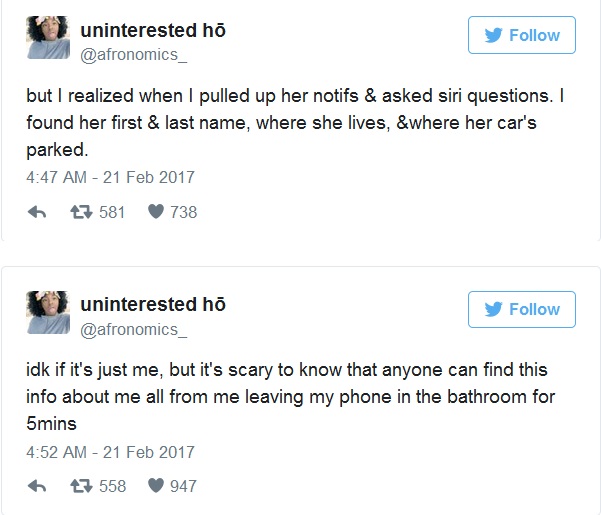 It turns out, she was able to collect a boatload of information about its user just by using 'Hey Siri' feature.
She then warned the iPhone's owner about the danger it could have brought if the phone was led to another's hand. She even volunteered to change the settings so it wouldn't happen again.

To make sure your iPhone doesn't have Siri operational while locked, go to settings, select 'Touch ID & Passcode', and switch off Siri in the 'Allow access when locked' section.
She also took to Twitter to warn other iPhone users who are fond of using Siri. Although it is fun and convenient, it may also be a security risk.
With the digital era, it is quite easy to retrieve information about us and it could be used against us. Thus, we need to be more aware of how we can secure our private information and be responsible on how we use smart phones and gadgets.
Please share to give awareness.
Comments