Seeing your baby for the first time is supposed to be one of the happiest and most memorable moments of your life. However, in the case of a father from Texas, that moment was laced with sadness as well.
Mark Aulger's wife, Diane was pregnant with their fifth child when they discovered that he was suffering from a fatal lung disease. Due to the unfortunate circumstance, Diane induced her labour two weeks early so her daughter and husband could meet.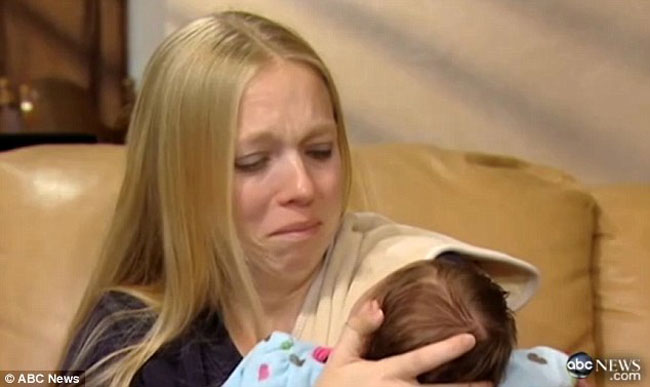 Mark had been suffering from cancer for some time and underwent chemotherapy. Before Christmas, he was told he had already beaten cancer. It was some good news, but after a few weeks, he was rushed to the hospital again. This time, he was unable to breathe.
Doctors diagnosed him with pulmonary fibrosis or scarring of the lungs. It turned out; the chemotherapy that cured his cancer had destroyed his lungs. The family was still hopeful that they could resort to steroid-treatment and the head of the family would live for years. However, on January 16, he was given only one week to live.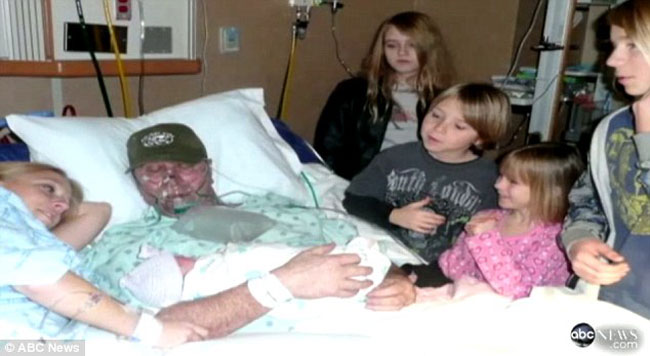 Diane gave birth on January 18 and her husband was able to hold their baby for 45 minutes. The next day, he slipped into a coma. Despite it, she said Mark was aware of the new baby. He would shake his head and moan whenever their newborn baby cried.
On January 23, only five days after their daughter's birth, Mark Aulger passed away with his wife and five children by his side.
READ: Gorgeous News Presenter Accidentally Flashes her Undies Behind a Glass Desk
Comments