Some of us had to experience a bad day once in a while. We might go through a bad hair day, or have to endure a day with our most hated in-laws. But whatever you are experiencing right now, consider yourself lucky. At least you don't get to be this guy who got a bull's horn shoved up his anus.
Antonio Romero, a professional matador, got completely obliterated by a 1,160-pound bull when he was gored and punctured 11-inches deep in his rectal area. The horrific incident was all caught in video.
Here is Antonio Romero before and after his horrific accident.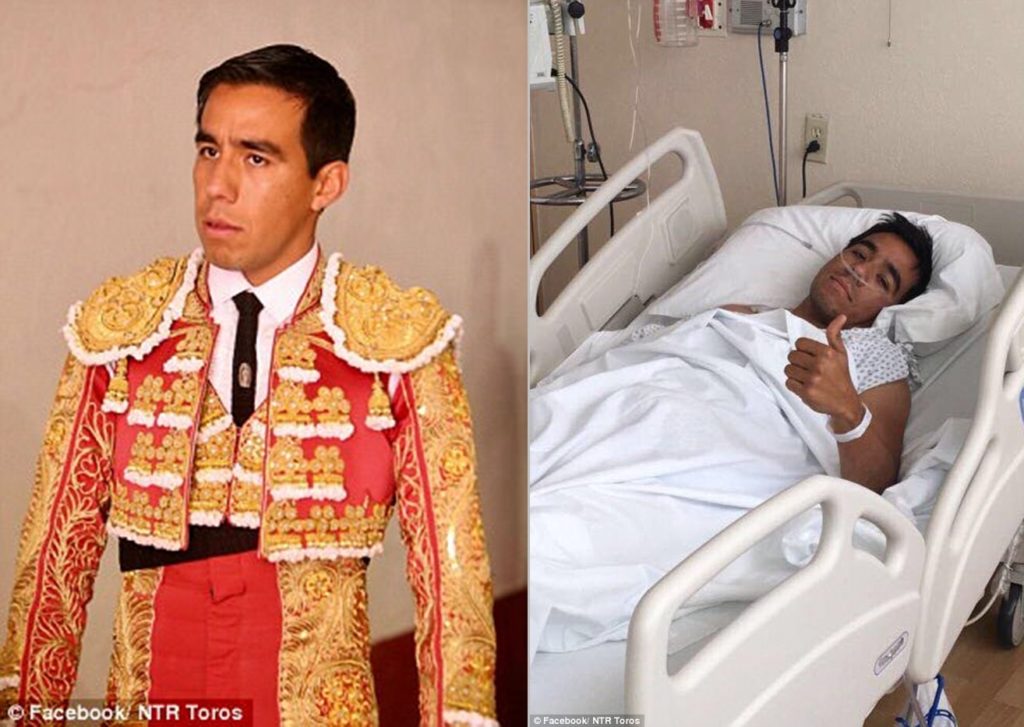 The hard-to-watch clip shows Romero controlling and goading the beast with a red cloth known as a 'muleta.' However, the angry bull was able to catch him on the arm which knocked him off balance. He stumbles in an effort to avoid its deadly horns. The bull got its revenge as it attacked the helpless matador.
Romero seemed in control of the situation until the angry bull got the chance to charge him.

He was quickly taken to the hospital where he had to be stitched up after his anal sphincter was destroyed by the bull's horn. The horrific accident happened in Teulada Costa Blanca, Spain during the annual bull-running celebration.
'I have faith and hope to feel again and show that I want to be someone important in the Fiesta Brava [bullfighting], ' the recovering matador said during an interview with the Daily Star.
Apparently, ass-goring incidents had been becoming more common. Earlier this year, a man has been gored up the backside by a raging bull during the bull running festival in Salamanca, Spain. Meanwhile, a 19-year old matador had been impaled through the bottom by a 1,176-pound bull's horn in Sevile, Spain.
Watch the video here:
Maybe it is about time human beings stopped messing with the glorious beast as it is quickly learning how to stick it up our ass.
Comments