President Donald Trump took over one of the most important tasks of a US President: handling the @POTUS Twitter Account.
After changing the display image from Obama's to that of Donald Trump, the next to be altered was the banner photo. It created such a buzz everywhere, not because of its iconic raised US flags over the US Capitol, but because of one fact Trump's social media managers overlook- the photo was from the inauguration of former President Barack Obama in 2009.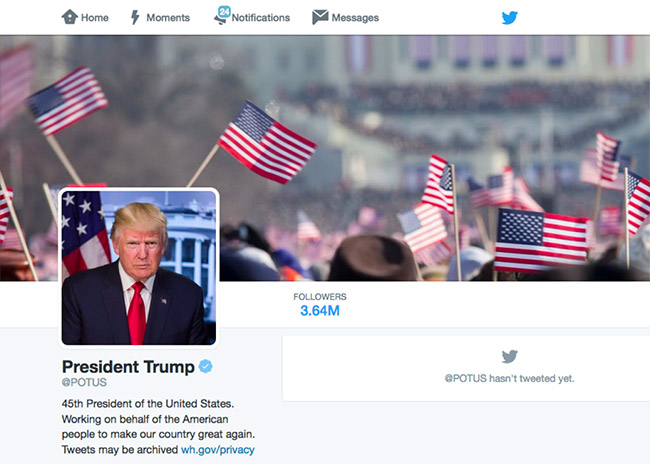 Netizens were quick to point out the mistake, slamming the new US president with sarcastic remarks that his inauguration was not as well attended as Obama's. Full Frontal Twitter account even edited the @POTUS twitter profile with a more accurate banner; a photo showing Trump's own oath taking evidently having less crowd than that of 2009.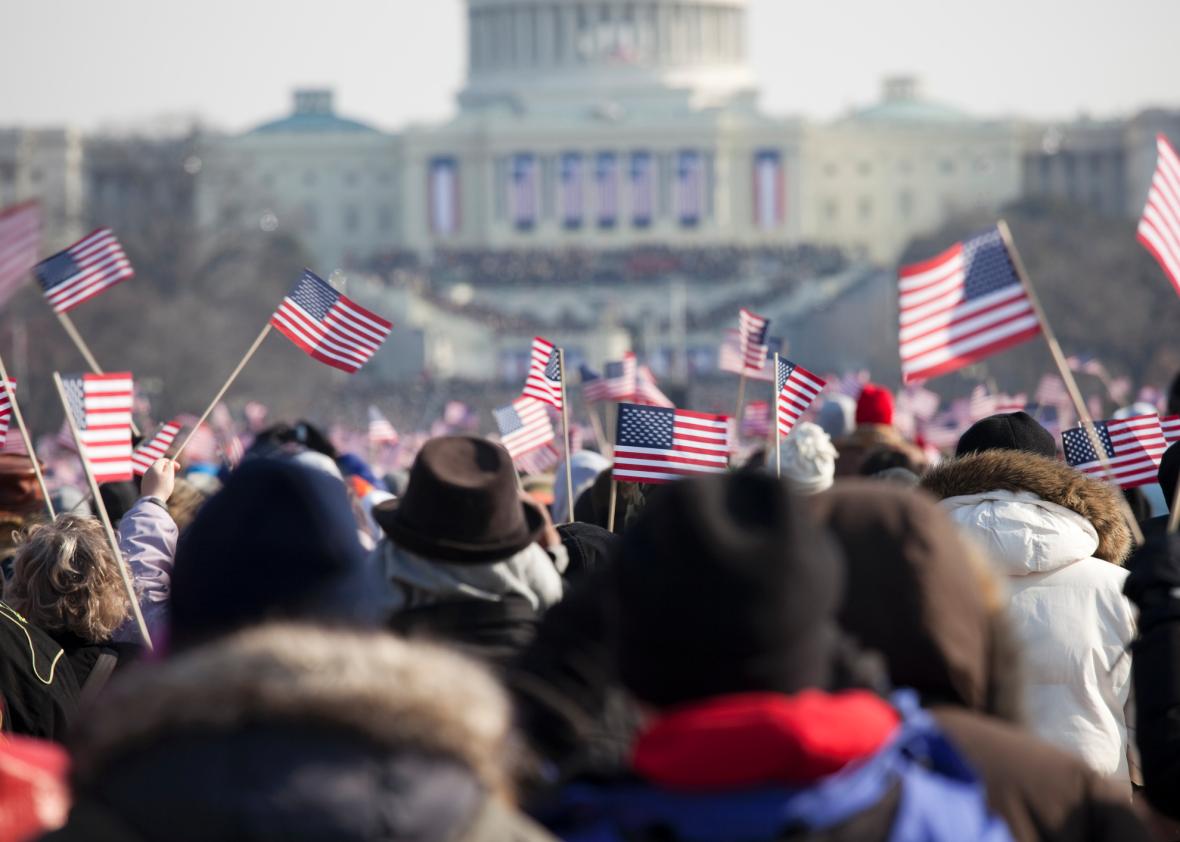 After being roasted online for some time, someone took heed and changed the banner to an American flag.
Barely two hours later, another change has been made, this time with a picture of Trump gazing out the window.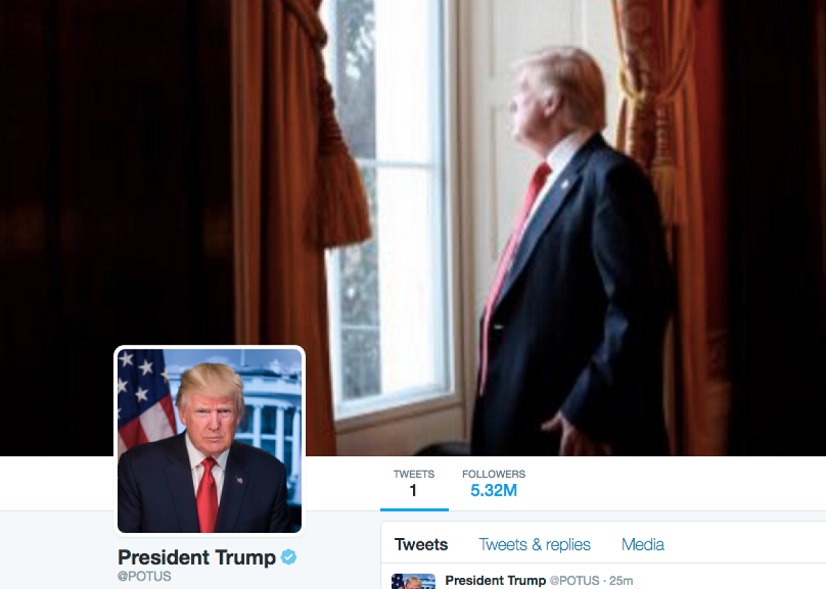 According to President Trump, he does not actually enjoy tweeting, but feels like it is the best way to send his messages clearly to the people because the press people were not honest.
The @POTUS twitter account has currently 14.2M followers. A dedicated group from Twitter was in charge of the 'smooth transition' of account from former President Obama to the new President Trump.
However, a smooth transition had not been achieved since the ruckus of plagiarized banner photo. Some Twitter users are also complaining that they had automatically followed Donald Trump's personal account without their permission.
Donald Trump's first twitter background as president was a photo from the inaugration of Barack Obama… nice try. pic.twitter.com/nFIqmRLmOl

— Common Gay Boy (@CGBPosts) January 20, 2017
Under the Twitter transition, tweets from former President Obama were removed from the @POTUS account and had been archived on a new account @POTUS44.
Comments