Garbage has been a long problem by humans. Even though it causes endless implications such as health issues and flooding, we still can't help but litter on our home planet.
However aside from us, creatures such as marine animals are severely affected by thousands of plastic garbage that find its way to the oceans. It is heartbreaking to see whales and dolphins dying due to ingestion of plastic bags or sea turtles being strangled by strings of garbage.
This is Versova beach, one of the dirtiest beach in Mumbai which is covered in 5.3 million kilograms of plastic.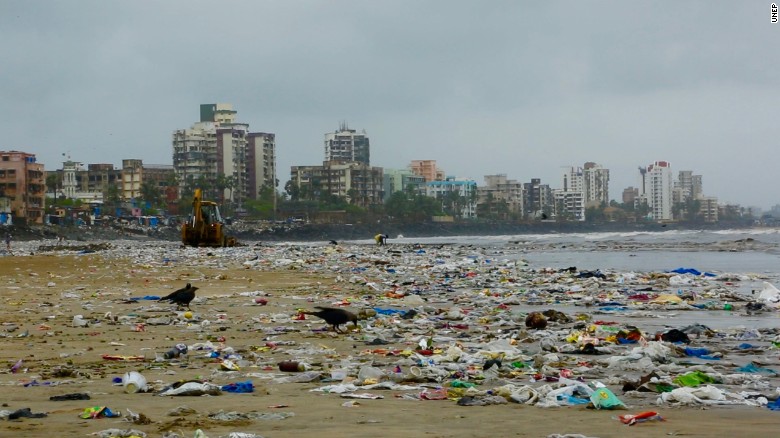 We might have the urge to do something, but quickly dismiss the thought. After all, what can one person do?
Read: Great Barrier Reef in Terminal Condition, Could Die After a Few Years
This negative thinking had been broken down by one man as his efforts caused a sea of trash come back to its pristine condition.
From a shore full of garbage to pristine beach coast, the transformation of Versova beach was truly remarkable!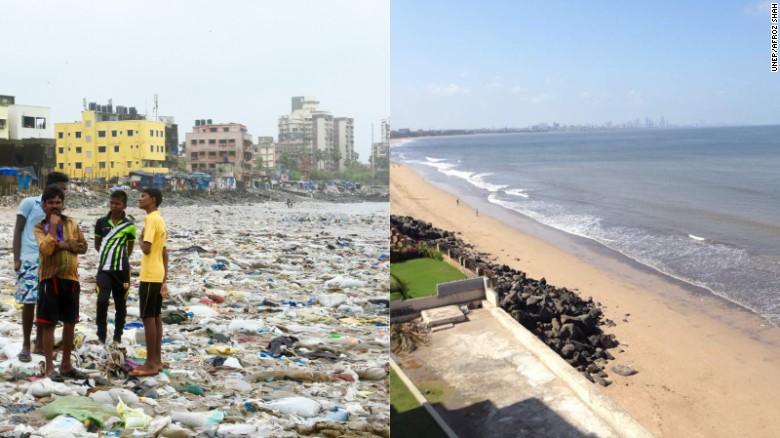 Two years ago, Afroz Shah, a young lawyer and environmentalist, moved to a new apartment near Versova beach. He saw a pile of plastic garbage that was about 5.5 feet high. He decided to do some action about it.
This was how the Earth transformed due to global warming. See these pictures from NASA.
In 2015, he began cleaning the beach with the help of a neighbor every weekend. The story of Shah voluntarily cleaning the beach picked up and soon he was joined by more than 1,000 volunteers from all walks of life including local residents, slum-dwellers, politicians, Bollywood celebrities and school children.
Rather than just sighing about it, Afroz Shah decided to take action and clean the beach himself every weekend.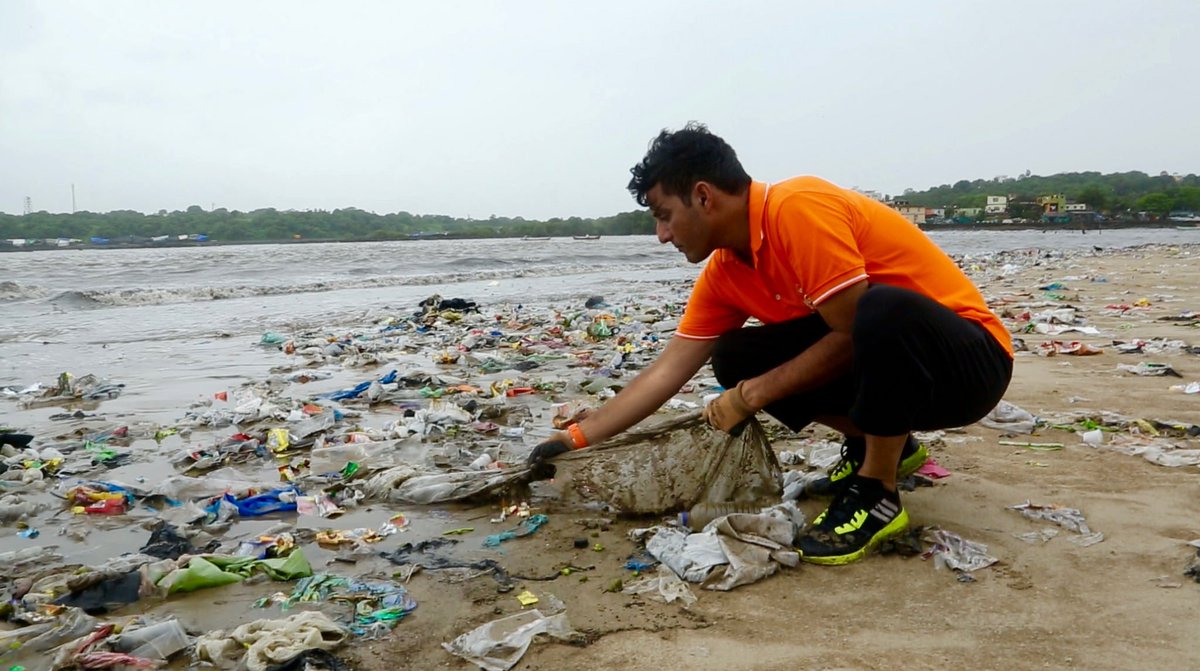 "What I do is I pick up plastic. This is how I've been spending my weekends since 2015 and I love it," Shah said.
Week 85 of their clean-up, Shah captured a photo of the beach, remarkably unrecognizable from its previous state.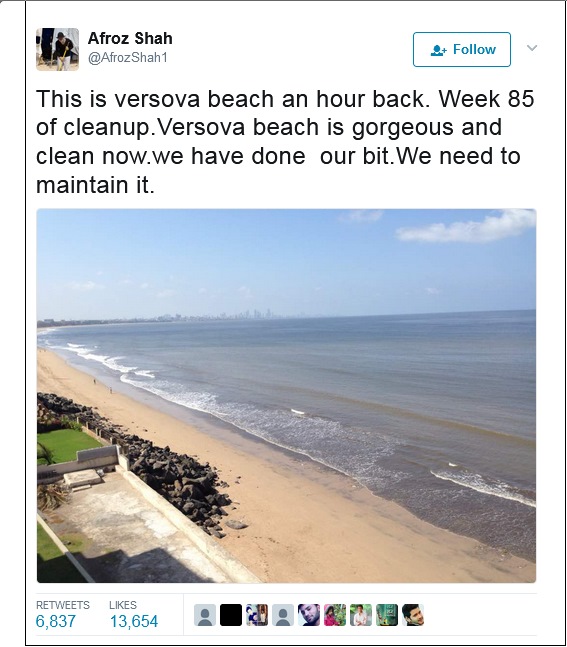 The United Nation also recognized Shah's volunteer work and awarded him the Champion of the Earth award for his work in organizing community-led clean-up efforts.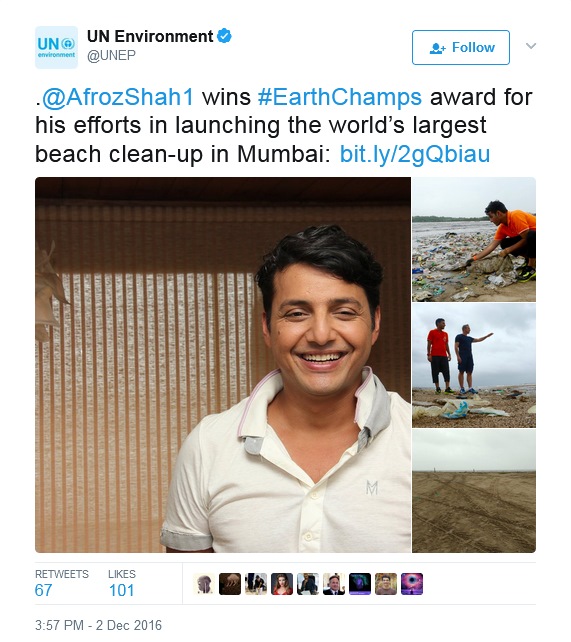 Shah's work is a proof that through one man's initiative and many people's collective effort, we could restore our planet back to what it was used to be.
Comments