People expected Lady Gaga's Super Bowl Half-time show to be an Anti-Trump Performance, but contrary to that, she delivered an epic and memorable performance in Super Bowls Halftime show's history. However, the 30-year old singer has delivered a more subtle message about unity.
Lady Gaga started the show on top of the stadium singing 'This Land is Your Land.' On her background, an army of 300 drones courtesy of Intel formed a twinkling American flag on the sky.
Lady Gaga opened her show singing at the top of the Houston stadium.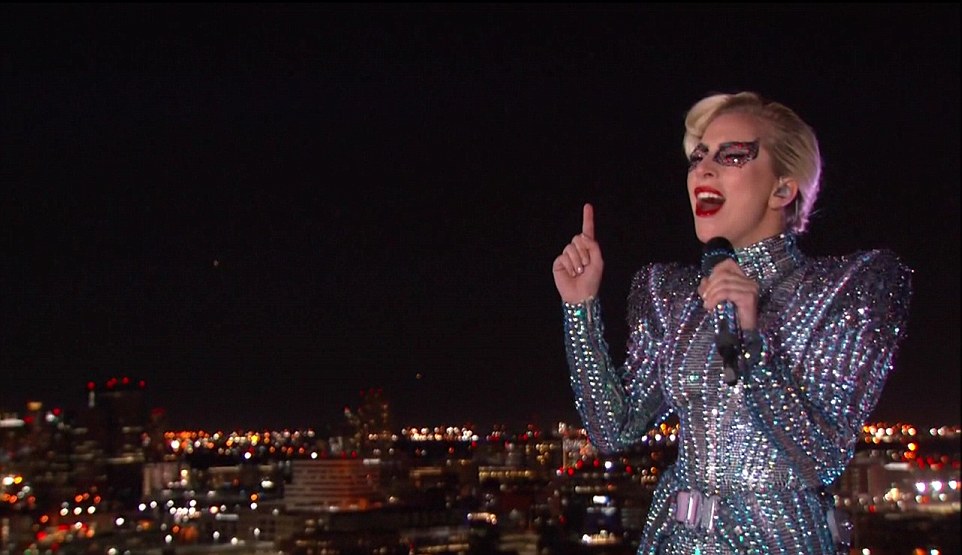 Intel's fleet of 300 drones added some dazzle on her performance as it formed a sparkling American flag.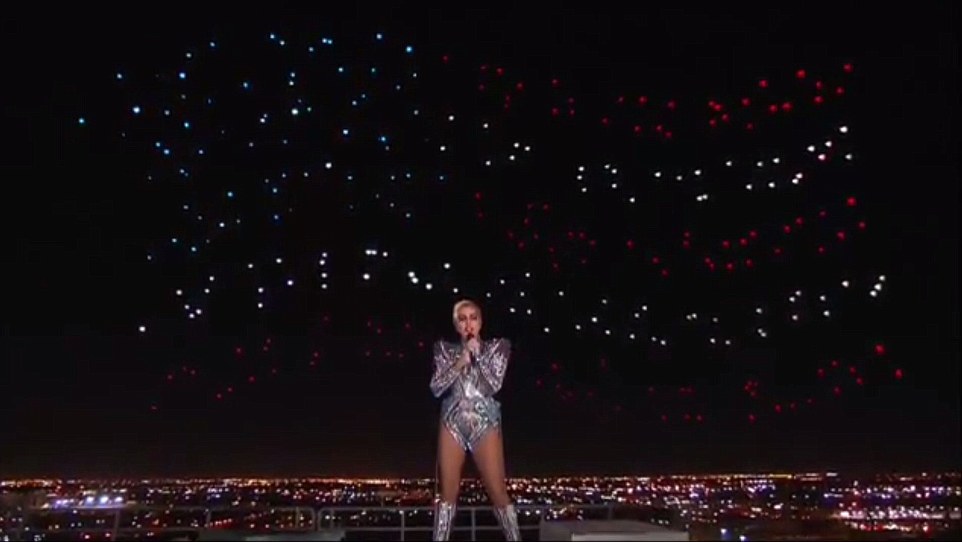 The singer was wearing a futuristic and custom made outfit by none other than Atalier Versace. The silver bodysuit was beaded and studded with Swarovski crystals and matches her knee-high boots. After finishing her first song, she appeared to jump off from the edge of the roof onto the stage with the help of retractable wires.
She then performed her hits including 'Million Reasons', 'Born This Way', 'Telephone,' and 'Poker Face.' During a brief pause, instead of a political statement, she asked the crowd,
"How are you doing tonight, Texas? How are you doing tonight, America?"
"We're here to make you feel good," she said.
After her first song, she appeared to have jumped off the roof supported by suspending cables.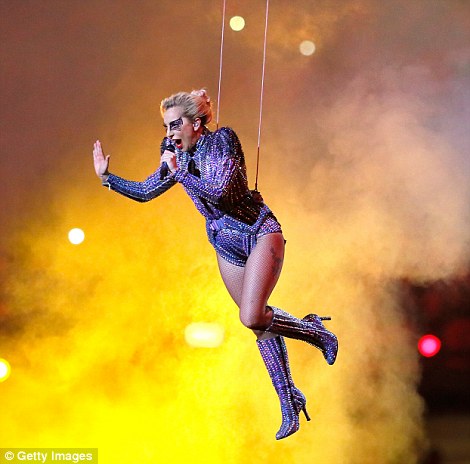 She performed an array of her greatest hits and choreographed dance moves with her diverse back-up dancers.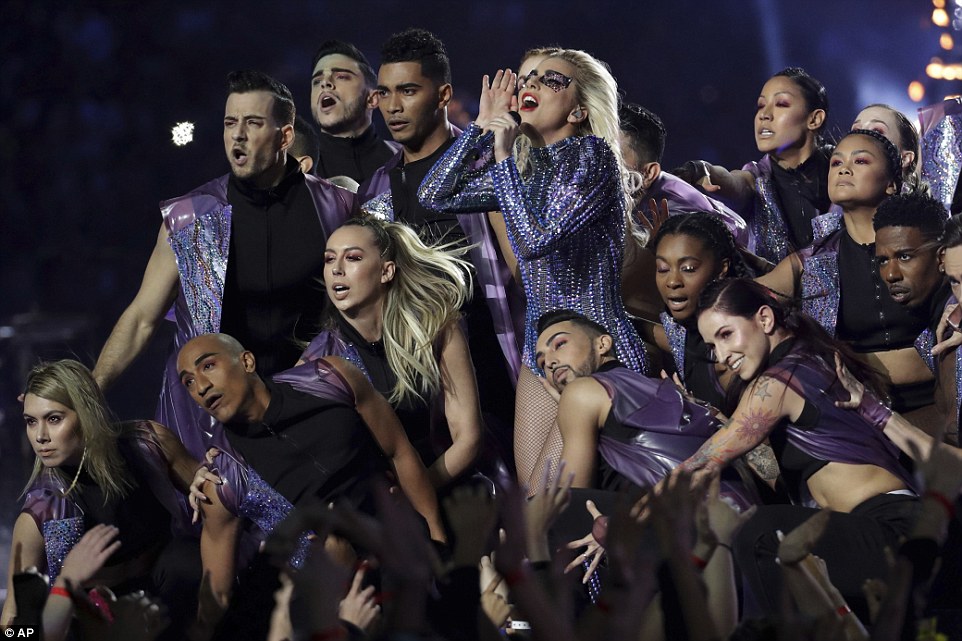 Even though she did not directly expresse any remarks against the current events on the Trump administration, the songs she performed were anthems of inclusion and acceptance of people regardless of ethnicity or sexual orientation.
According to Lady Gaga, it was her childhood dream to perform at the Super Bowl, a show that attracts at least a hundred million viewers in the US. Thus, she did not forget to give a shout out to her parents Cindy and Joe Germanotta as her dream come true.
Gaga did not forget to give a shout-out to her parents after fulfilling one of her childhood dreams.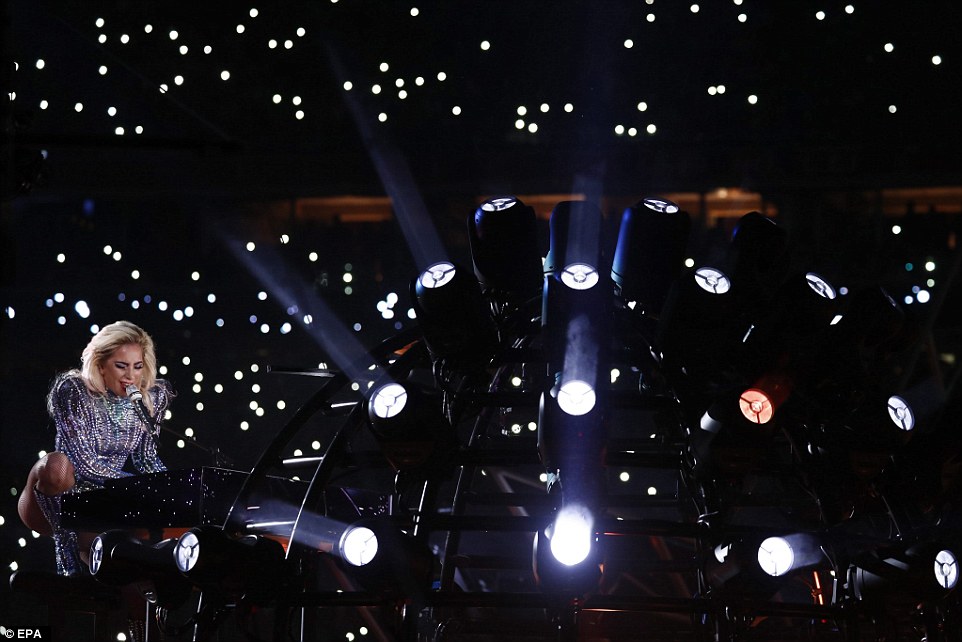 Her performance created a buzz on the Twitterverse with memes and gifs popping out about her epic performance. Lady Gaga also posted a message on her Instagram thanking everyone after her Super Bowl Halftime show.
Lady Gaga thanked her fans on her Instagram post and called for love, diversity and compassion.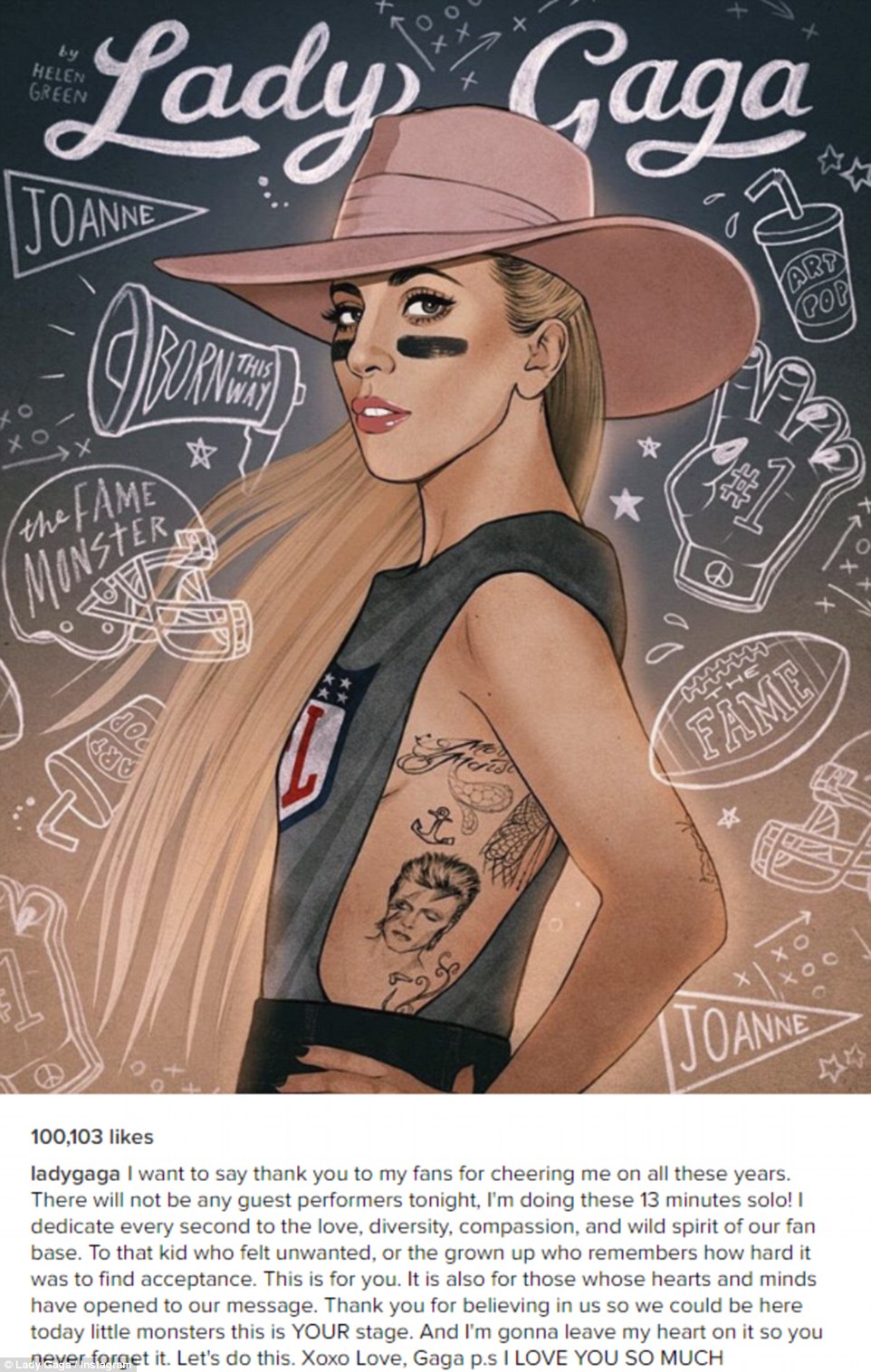 Haven't seen this epic performance yet? Watch the video below and prepare to be mind-blown.
Comments