Another video of an alleged police brutality has been making rounds online. The nine-minute and six-second video was uploaded on Facebook by a certain Kheo Avejar. It shows a group of traffic enforcers who was involved in an altercation with a driver and its passenger.
According to the post, the incident happened in SM City Molino, Bacoor Cavite.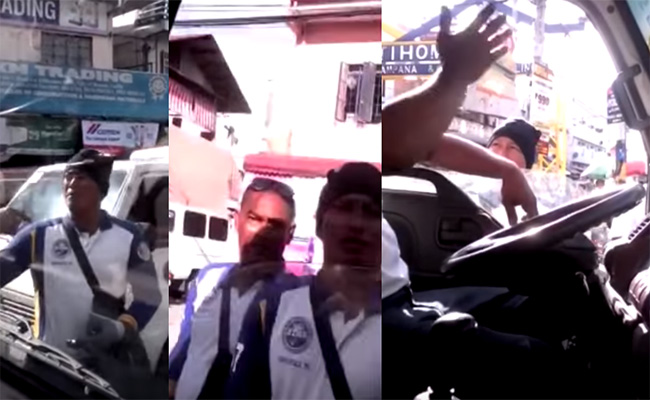 According to the poster, Avejar, his sales manager was driving the truck at that moment. The driver refused to park their truck, but handed his driver's license to the flagging enforcers. During the entire video, the traffic enforcers involved were unable to cite a traffic violation the driver committed.
One of the passengers was able to take a video of the incident on his tablet, saying that they needed it, presumably for evidence. In Metro Manila, it is highly encouraged to prevent extortion of motorists. However, when one enforcer noticed it, he tried to take the device and pulled the man out of the vehicle. The tablet was dropped by the owner but the recording of the video was continued. There was a sound of taser heard on the background, and pleading from the two motorists.
Watch the video here:
Avejar is hoping that the video would reach the authorities, and the people behind it would be brought to justice.
UPDATE: As of Feb 7, 2016 traffic enforcers have been suspended and the incident is under investigations according to Strike Revilla Mayor of Bacoor City. He also mentioned that all members of the Bacoor Traffic Management Department (BTMD) are taking regular physical, medical and drug tests.
"Makakaasa po kayo na ang pangyayaring ito ay idadaan sa tama at legal na proseso at imbestigasyon upang maging patas sa lahat".
Comments