More than 100,000 citizens were told to evacuate from their homes after some damage were spotted on the emergency spillway of the Oroville Dam in Northern California on Sunday. The said dam, which is the tallest in the United States, reached its capacity due to heavy rains and snow that struck California this winter. The release of the excess water caused severe damage to its emergency spillway.
Officials feared that its collapse would unleash a 30-foot wall of water. Thus, at least 188,000 residents began a chaotic evacuation of the area about 150 miles northwest of San Francisco. By Sunday night, the threat had diminished due to the dropping of the water level of the lake.
The emergency spillway left, and the damaged main spillway at Lake Oroville are seen in an aerial photo Monday.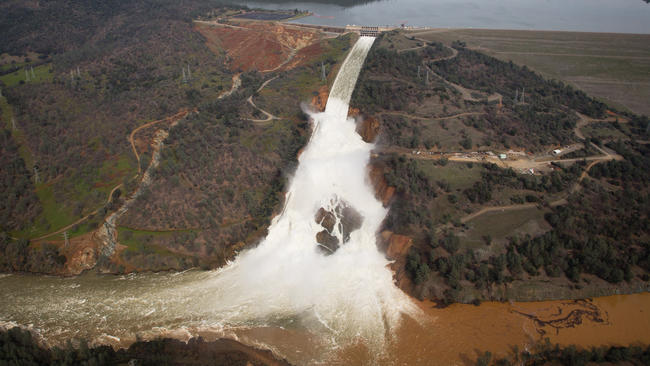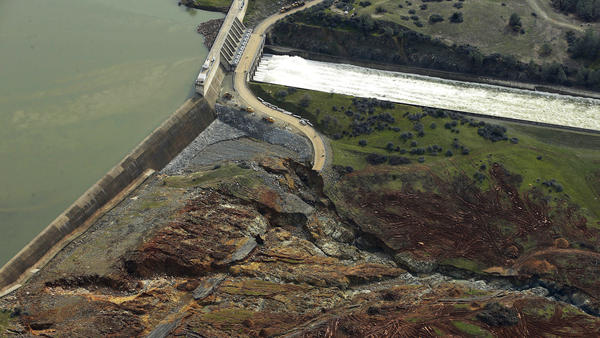 However, forecasters anticipate a moderate storm on Wednesday and a 'really big and strong' storm on Friday which could put more pressure on the already strained dam. Workers are in the race against time to repair the erosion that threatens to flood downstream towns. Bags of rocks would be used to try to plug the hole at the emergency spillway which are planned to be dropped by helicopters.
At least 188,000 fled their homes due to threats of flash flood if the spillway collapsed.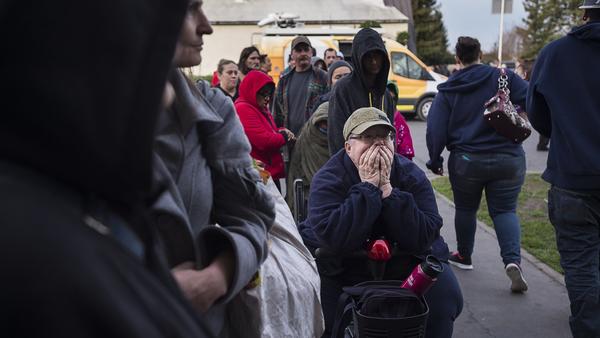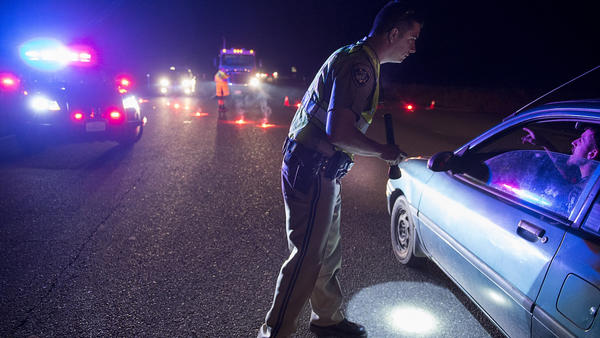 According to the government, the dam itself is structurally sound, but the possible collapse of the spillway would risk the lives of thousands of people, so the authorities decided to initiate evacuation.
Photo shows a hillside next to the Lake Oroville Dam spillway has been eroded.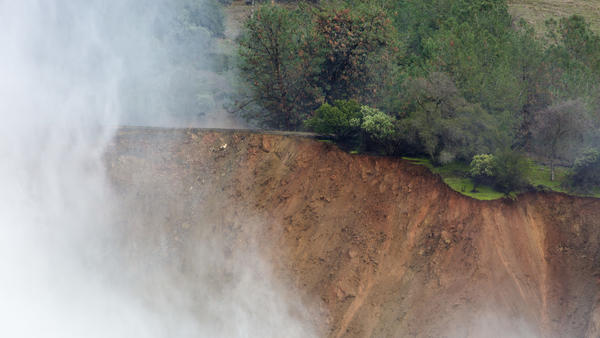 Fifteen years ago, environmentalists filed court documents to intervene the license of the Department of Water Resources on building the emergency spillway because 'extensive erosion would take place' and 'the spillway road and possibly high voltage transmission towers would be impacted. Apparently, their predictions came true.
Watch the video below
Bill Croyle, acting director for the Department of Water Resources that the event was new and has never happened before, but they are dealing with the situation as it comes in.
Comments