It is often said that we usually click with people who are similar to us. That is why our besties are usually the ones who have the same tastes, hobbies and likes. However, these two creatures are breaking stereotypes as we know it.
Rudy, a four-year old Pekin and Barclay, a golden retriever formed an unusual bond. These unlikely best friends from Orange County, California are owned by Pam Ishiguro.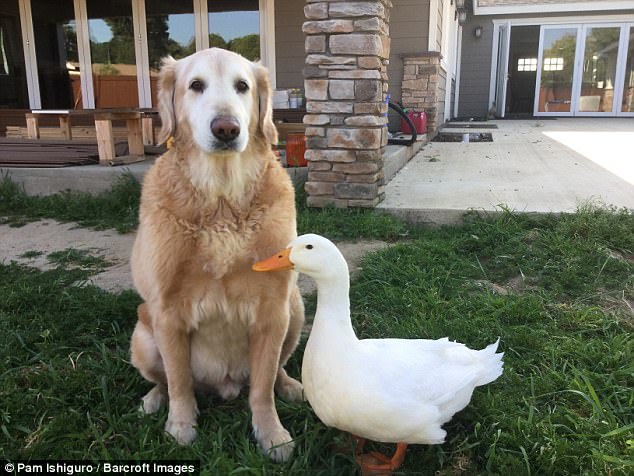 According to the proud owner, the animals always call for each other whenever they are apart. But it was not love or like at first sight.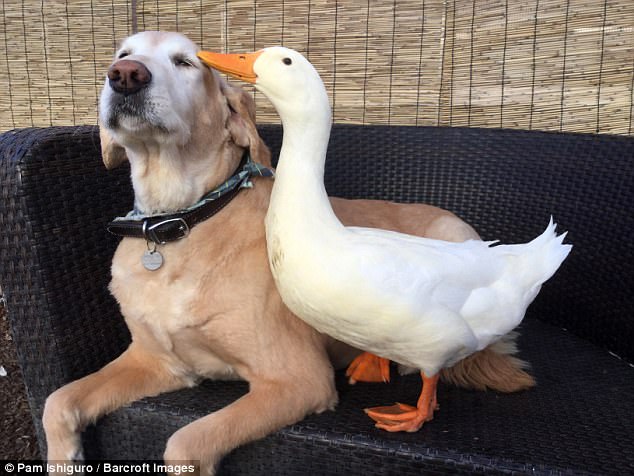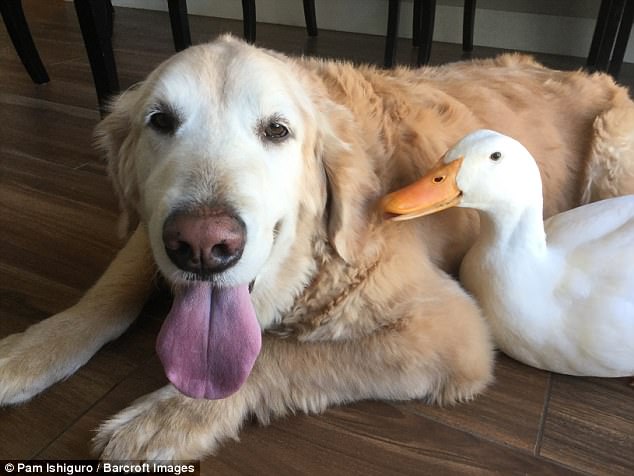 Rudy, being the alpha-duck in their group, used to chase Barclay away whenever he got too close in their coop. But the golden retriever discovered that the duck chow tasted really good, so he ended up coming to the ducks' place often.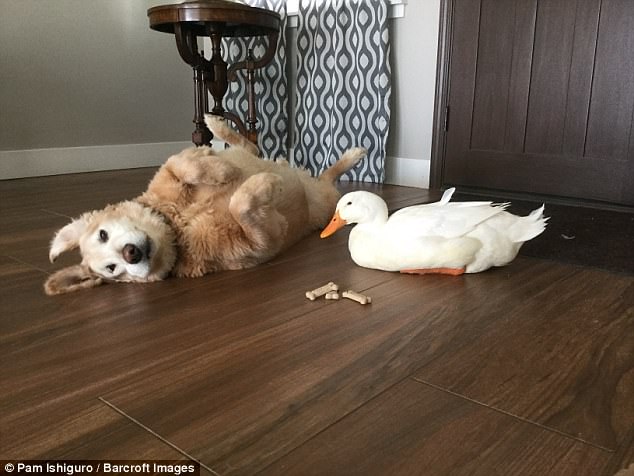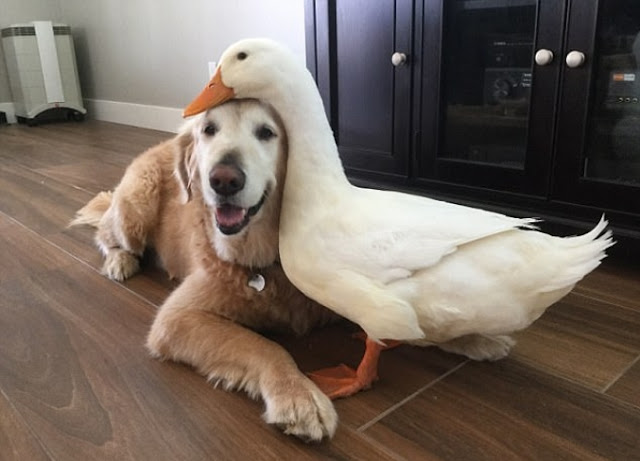 There came a point when Barclay no longer minded Rudy chasing him away. The bond between the two started and Rudy can often be found snuggling close to Barclay.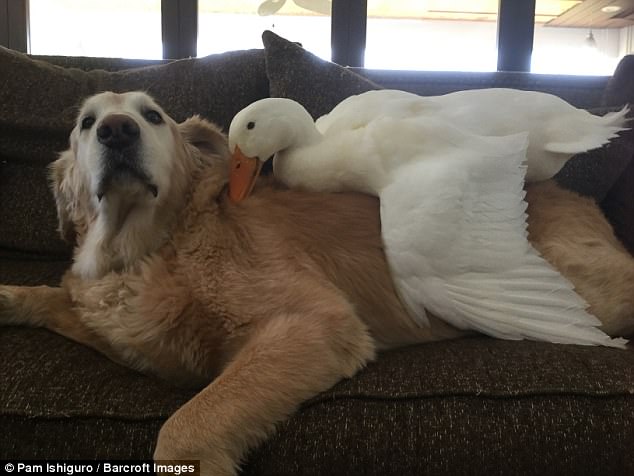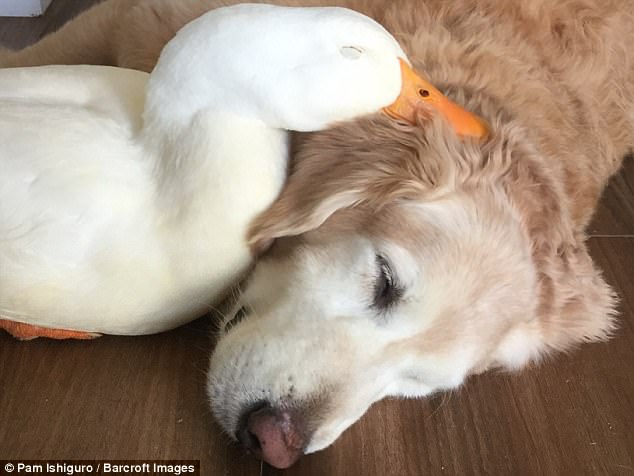 Now, Rudy bites away other ducks that come too close to his best friend.
According to Miss Ishiguro, 'Rudy and Barclay need each other – I think that's why they have such a strong bond, they're like the oddballs on the playground. No one else will play with them, so lucky for them, they found each other.'
Watch: A Pekin and a Golden Retriever developed a really unlikely friendship.
The family of two dogs and eight ducks are living peacefully with one another, but Rudy and Barclay would always have that special bond with each other.
Comments